Simon Faulkner
BSocSc (Psychology & Addiction), MCouns.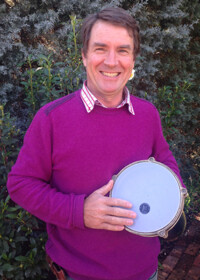 The Rhythm2Recovery team is led by Simon Faulkner, a leading practitioner in the design and delivery of evidence based interventions utilising rhythm to assist with social and emotional learning and recovery from trauma.
Simon has worked with a broad range of people dealing with a diverse range of challenging issues and designed a wide number of programs for different populations. These include young people 'at risk', people dealing with drug and alcohol addiction, mental health challenges and developmental disorders such as those on the autism spectrum, as well as for parents, and corporate employees.
Simon is well known for his work with the Drug & Alcohol prevention service 'The Holyoake Institute' where he conceived, designed and delivered both the multi-award winning DRUMBEAT intervention and its extension, the computer game DRUMBEAT Quest — both programs are used by health and education services in countries across the world. Since leaving Holyoake, Simon has worked to broaden the R2R model and increase the diversity of its application.
Simon has extensive experience working cross culturally and has delivered therapeutic interventions and training programs to Aboriginal and Torres Strait Islander communities across Australia as well as 1st Nations communities in both the USA and Canada. Simon has also worked closely with trauma services supporting refugee populations from a wide range of backgrounds.
Contact Simon at simon@rhythm2recovery.com
Bek Wermut
BA (Music & Psychology), Grad Dip Music Therapy
R2R Training Australia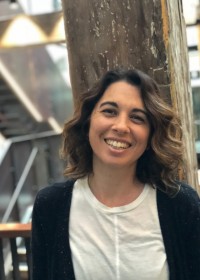 Bek Wermut is a Registered Music Therapist. She has primarily worked in mental health and substance use disorder treatment, although she has done work with a variety of music therapy populations. Bek has trained extensively in rhythm and drum-circle facilitation, and while she draws on a number of music therapy techniques and plays a range of musical instruments, her main focus and passion is in rhythm-based music therapy.
Bek has designed and facilitated music therapy and rhythm-based programs for a number of mental health facilities. As well as facilitating music therapist and staff training programs in therapeutic rhythm facilitation for organisations and tertiary institutions. She completed her DRUMBEAT training in 2006 and Rhythm2Recovery training in 2016 and has been utilising this approach in her work ever since.
Contact Bek at bek@rhythmosis.com.au
Ray Watters
BA (History & Education), Fd.Sc (Counselling) MBASP
R2R Training UK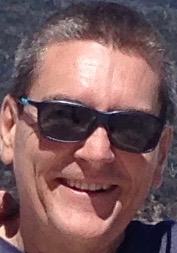 Ray Watters is a qualified humanistic counsellor and member of the British Association of Counsellors and Psychotherapists. Ray resides in Surrey, UK and works predominantly with adolescents with behavioural challenges in education settings. He has been a drummer since the age of 7 and has been using drumming and music in his therapeutic practice for a number of years. He is also a drum circle facilitator specialising in working in the mental health field and with individuals, groups and organisations in the Neuro-diverse community. At the same time Ray maintains a private counselling practice. Previous to his work as a counsellor, Ray spent 25 years in the public sector working around the world (Africa, Carribean, Middle East and Europe) and maintains a strong interest in working with ethnically diverse communities, and using rhythmic music to foster tolerance and understanding between people of different backgrounds.
Contact Ray at ray@drumwithus.co.uk
Summer Lall
MT-BC
R2R Training USA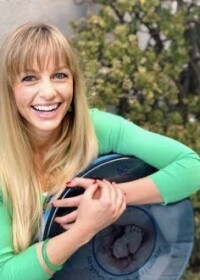 Summer is a board certified music therapist based in Los Angeles, California. Her business, Rhythm & Truth, specialises in working with 'at risk' adolescents and she has worked in schools, mental health facilities and prisons. Summer also supports women in child-birth with her music therapy skills and has experience in pre and perinatal care as well as early-childhood.
In previous positions she has worked with seniors, veterans, refugees, cancer survivors and people in recovery from alcohol and drug misuse.
When not working as a therapist, Summer can be found playing her own music with her partner as the band PWR-CPL.
Contact Summer at summerjasminelall@gmail.com