Click on a product photo to view order information. Most items are available to purchase online using all major credit cards via PayPal, shipped from Melbourne, Australia.
Shipping is charged per item, so some items have been combined into bundles to make it more affordable. If you wish to purchase more than one of the same item or bundle please contact us.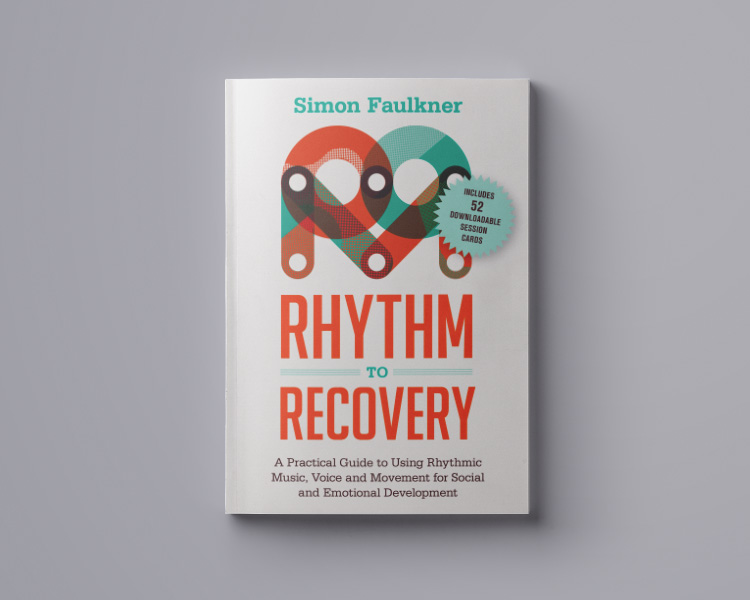 Rhythm To Recovery
Combining rhythmic music and movement with cognitive reflection and mindfulness, this comprehensive handbook shows how drumming and other rhythm-based exercises can have a powerful effect in individual, group and family settings.
41.99 AUD / 19.99 GBP / 29.95 USD
Session Cards
52 Individual session cards aligned to the exercises in the R2R book, divided into five seperate themes: Social & Emotional Learning; Health & Wellbeing; Strengths & Virtues; Culture & Identity; Families, Teams & Communities.
30 AUD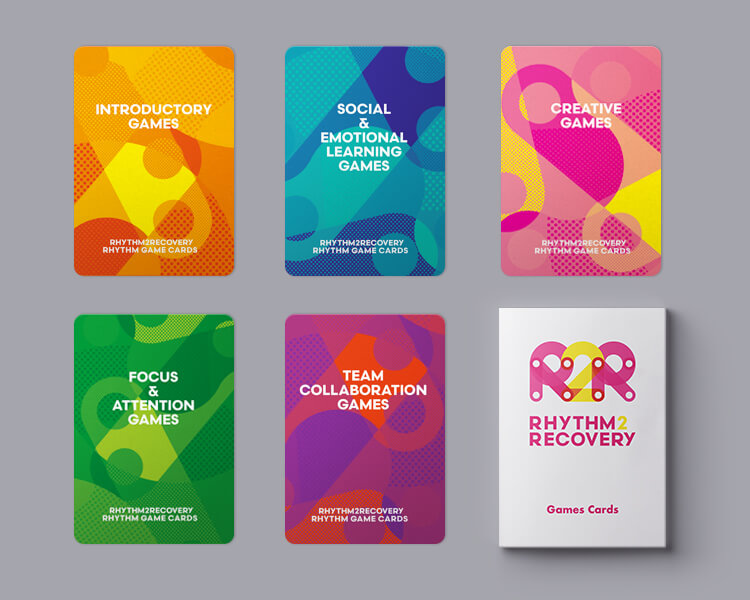 Rhythm2Recovery Game Cards
This pack contains 50 different rhythm games, from the Rhythm2Recovery catalogue.
40 AUD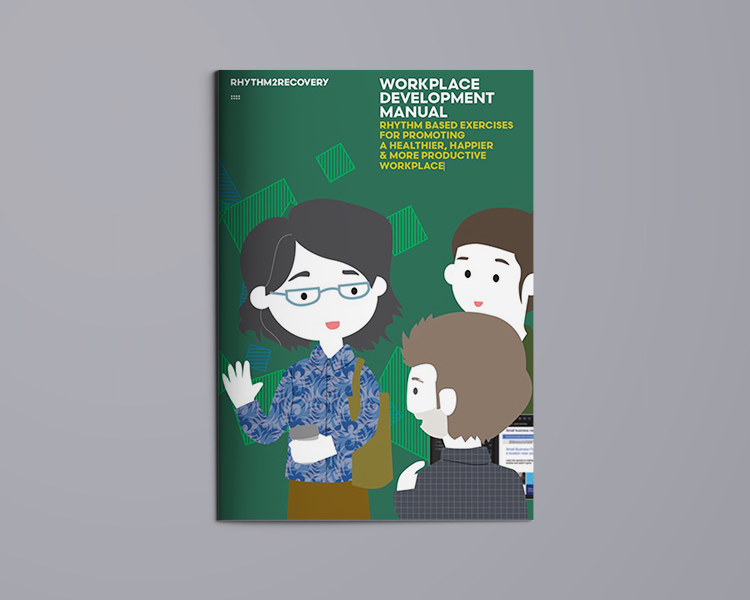 Workplace Development Manual
This manual is full of fun and practical exercises that address common workplace issues, with a view to improving the health, happiness and productivity of employees.
35 AUD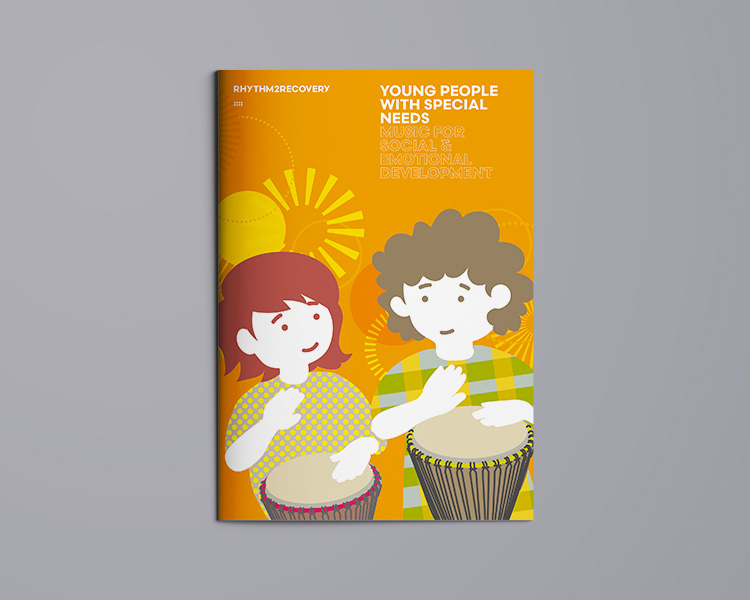 Young People with Special Needs
This manual has been developed for 'special needs' educators, and details a wide range of musical exercises, adapted specifically for children with different physiological and cognitive abilities.
25 AUD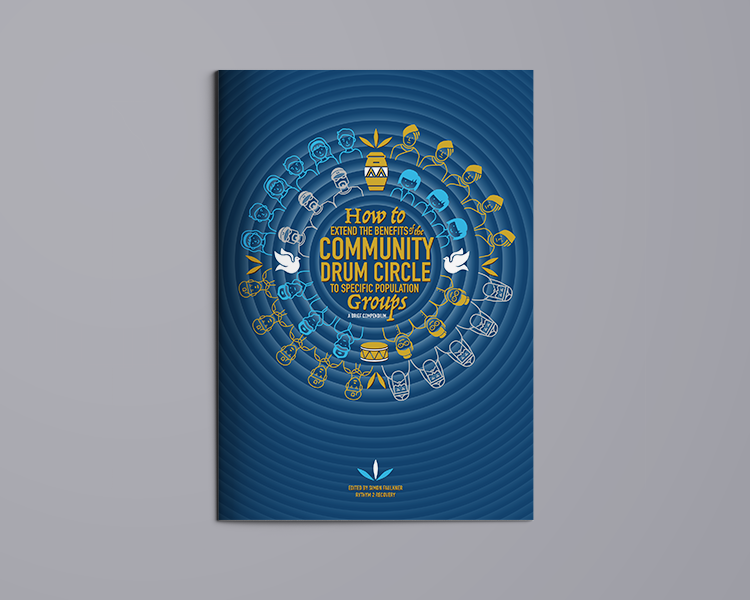 How to Extend the Benefits of the Community Drum-Circle to Specific Population Groups
This compendium provides essential information to people entering the work-place with the intention of using the community drum-circle format to support specific population groups.Free E Book.
15 AUD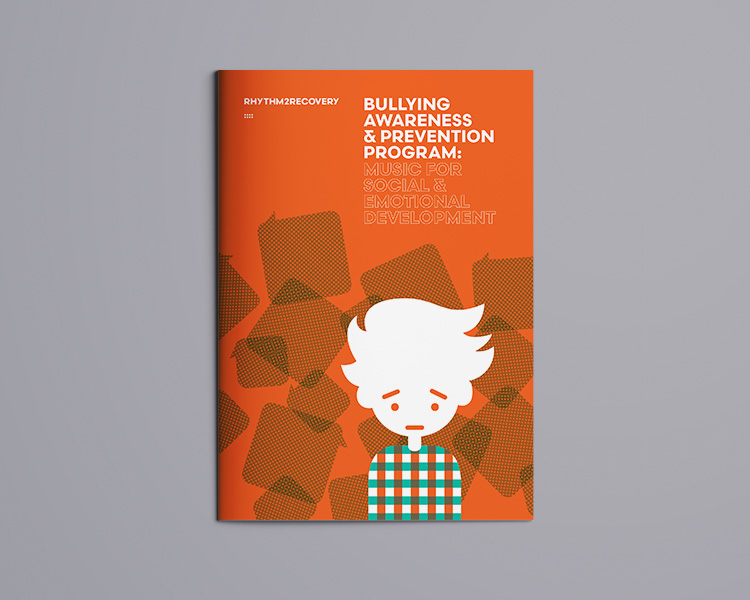 Bullying Awareness & Prevention Program
An eight week, structured program that addresses Bullying issues in schools, based on up to date research on effective practice.
35 AUD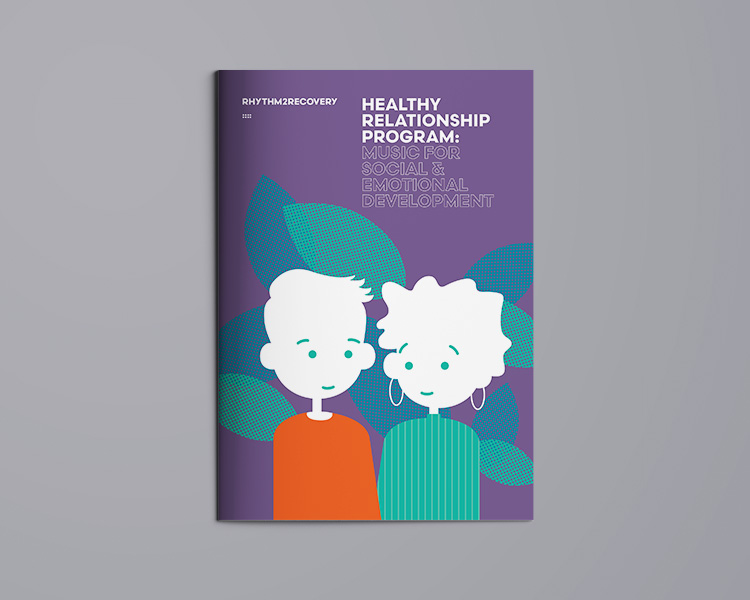 Healthy Relationship Program
This comprehensive manual details a 12-session Healthy Relationship Program aligned to the National Health Curriculum.
35 AUD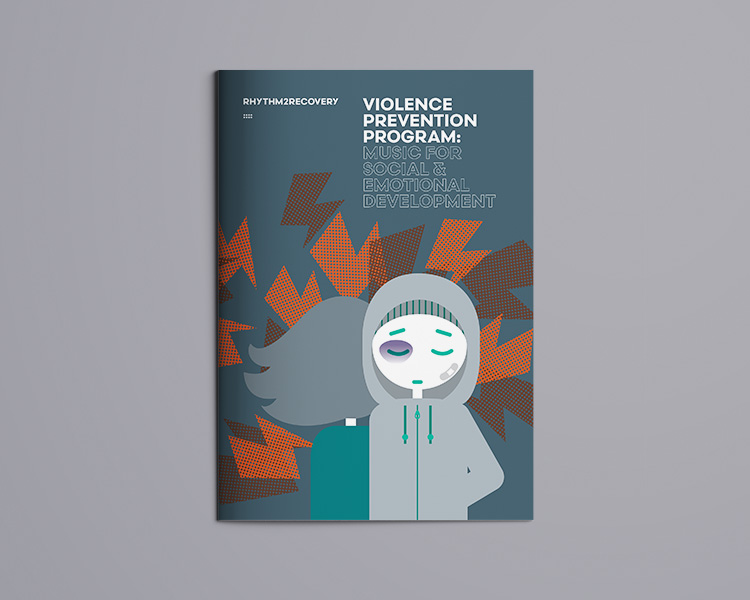 Violence Prevention Program
This comprehensive manual details a core 16-session Violence Prevention Program with additional modules for addressing Family Violence and Ideological Violence.
35 AUD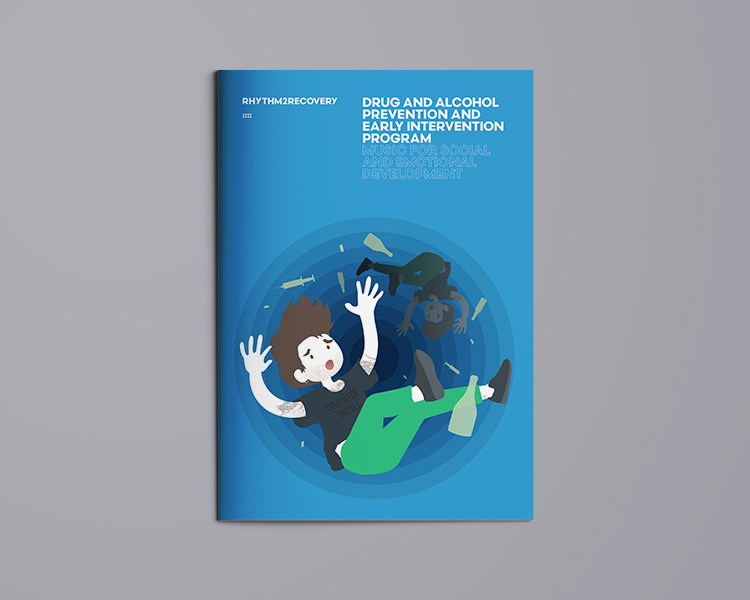 Alcohol & Drug Prevention & Early Intervention Program
A twelve session program that explores social and emotional issues relevant to drug and alcohol misuse.
35 AUD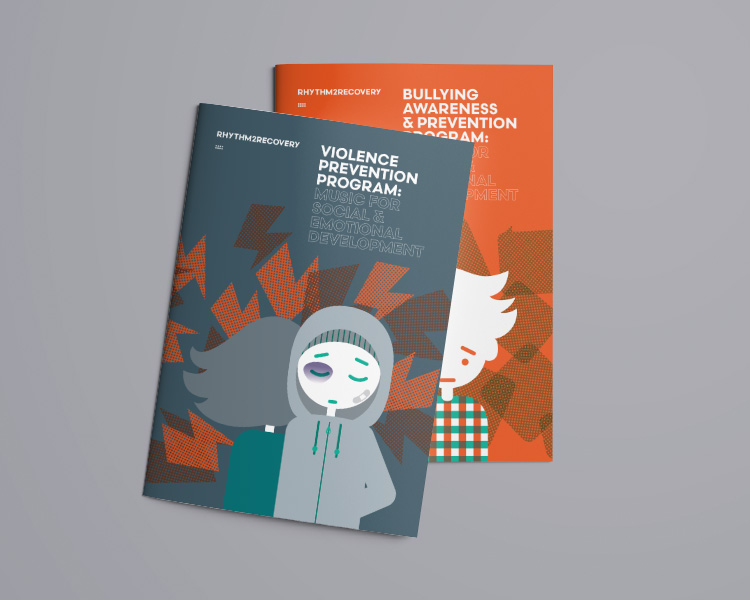 Bullying & Violence Programs Bundle
70 AUD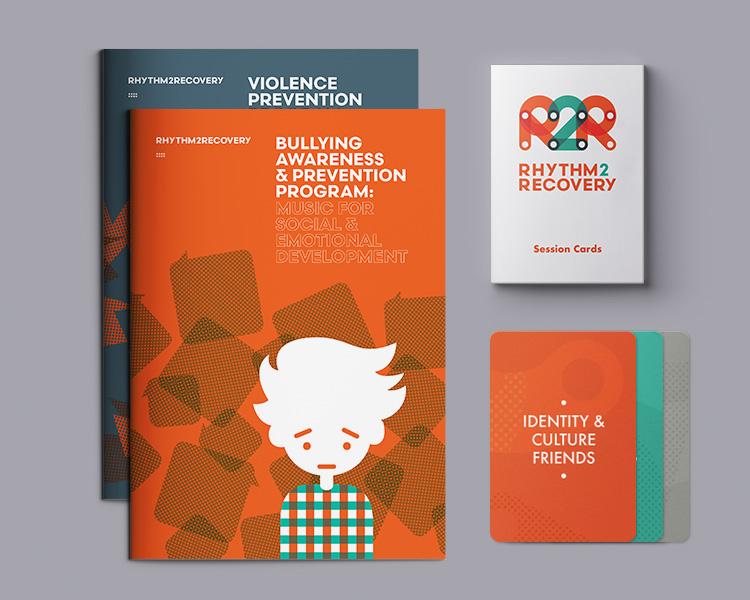 Bullying & Violence Programs + Session Cards
95 AUD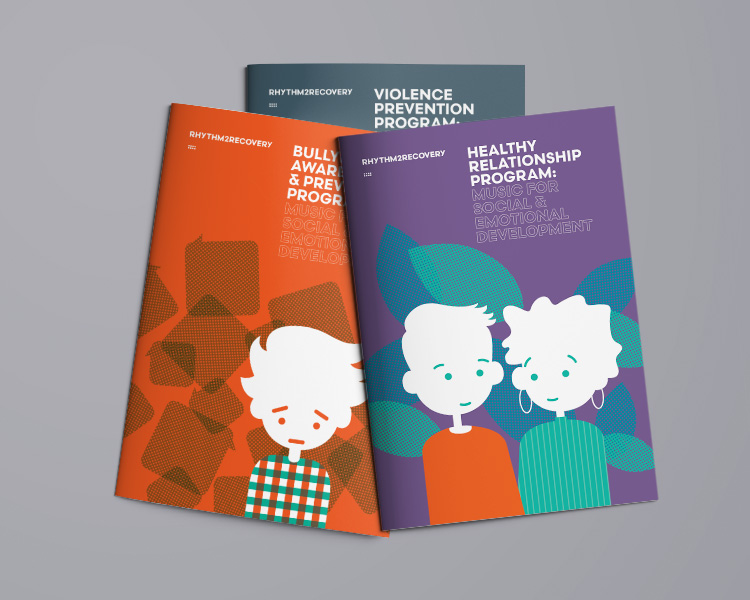 Three Program Bundle
Three detailed R2R program guides - Healthy Relationships, Bullying, and Violence-Prevention.
90 AUD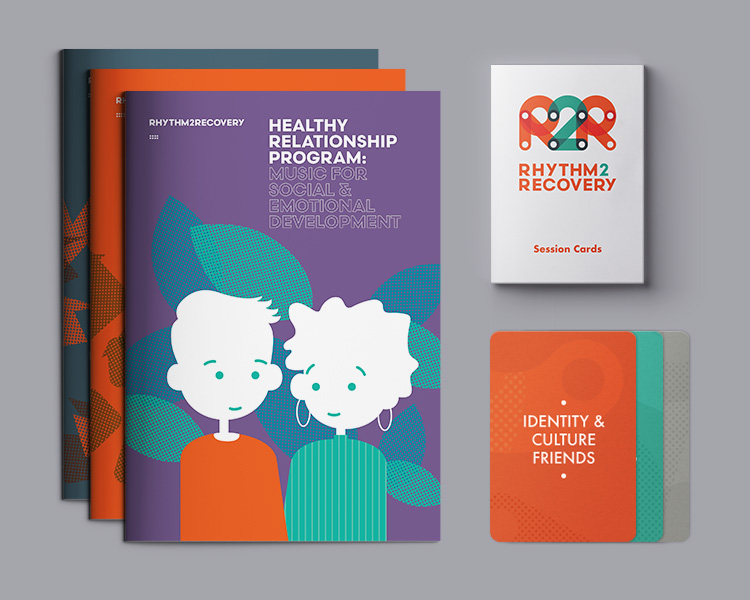 Three Programs + Session Cards
Three R2R program Manuals plus the R2R Session Card Pack
115 AUD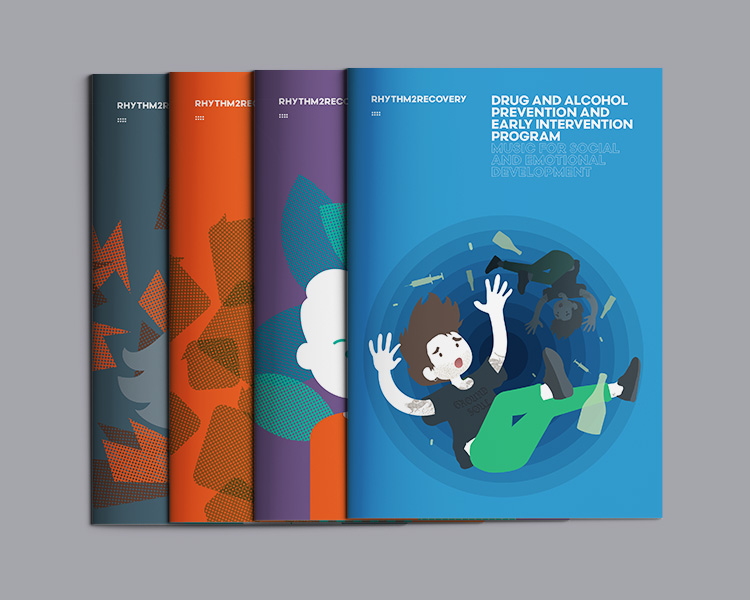 Four Program Bundle
Four detailed R2R program guides - Healthy Relationships, Bullying, Violence-Prevention and Alcohol & Drug Prevention.
120 AUD
Tonal Chimes
Rhythmband chroma-notes, 9-note Pentatonic Chime set with padded carry case. Note, although new, these do have some slight staining on the handles from the dye in their carry case. This item only ships within Australia.
450 AUD
Drums
R2R recommend the following drums for therapeutic work: